Soneva is the ultimate in sustainable luxury resorts. The newest offering from Soneva, Jani has a 'no shoes, no news' policy as all their other resorts. The chances are you'll have seen Soneva Jani all over Instagram as this stunning resort is our personal favourite. It's a spectacular place.
The 24 overwater villas jut off the wooden walkway which snakes its way through the translucent lagoon, leading eventually to the resort's private island, where they are in the process of building some on-land villas.
The spirit of Soneva is strong here and all the favourite services - like dedicated Mr and Mrs Fridays and that free chocolate room - from sister resort Soneva Fushi remain. As with the original resort, the environment is at the heart of everything the hotel does and the effort they have gone to is quite impressive. All water is produced on site, including drinking water which is served in glass bottles to reduce plastic. Where possible, solar power is used. Ask to see the hotel's on-island recycling centre as part of your welcome tour - less glamorous but monumentally impressive.
Five islands; private lagoon; private beaches; overwater observatory and resident astronomer; overwater silent cinema; gardens with a labyrinth; water slides; watersports and dive centre; ice-cream, chocolate and cheese rooms; boutique; gym; library; free WiFi throughout. In rooms: desk, TV, DVD player, iPod dock, Soneva bath products, minibar and a kitchenette with a sink, kettle and tea- and coffee-making facilities.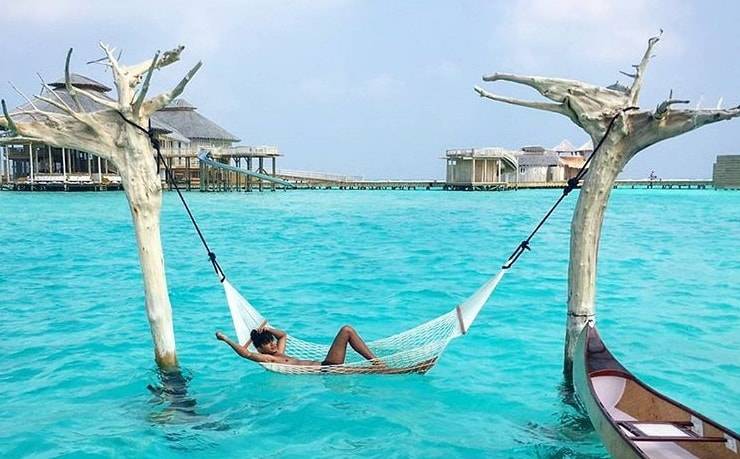 Dolphins are pretty much guaranteed on the daily sunset cruise. For more wildlife spotting there is scuba diving and snorkelling as well as non-motorised watersports like windsurfing and kitesurfing.
And who could forget the Maldives first overwater silent cinema, Cinema Paradiso, shows both classics and new blockbusters each week and there is, of course, the spa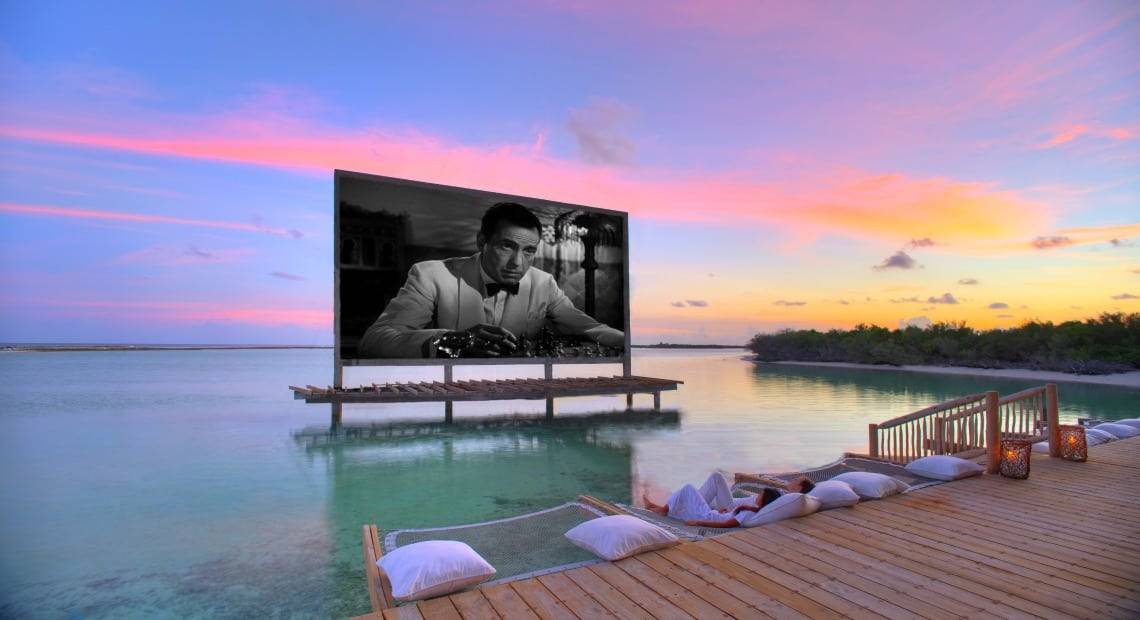 There are simply no duds in this bunch: every single one of these palatial overwater villas is fit for Neptune and his gang. Follow this simple rule: opt for a room with a water slide or add one on. We promise you, flipper on heart, that it's more than worth the additional US$200 daily supplement. Bombs away!
Each villa has its own full-size private pool and direct access to the glittering lagoon (the stuff of dreams).
Have a rub or scrub at Soneva Jani's overwater, lagoon-spying spa. Try a Sodashi marine body wrap, energising jet-lag recovery treatment or a nourishing coconut scrub, which includes a liberal application of coconut oil – your skin will feel softer than a buttered prawn's.
Don't weigh your case down with sandals and stilettos: Soneva's signature 'no news, no shoes' policy applies...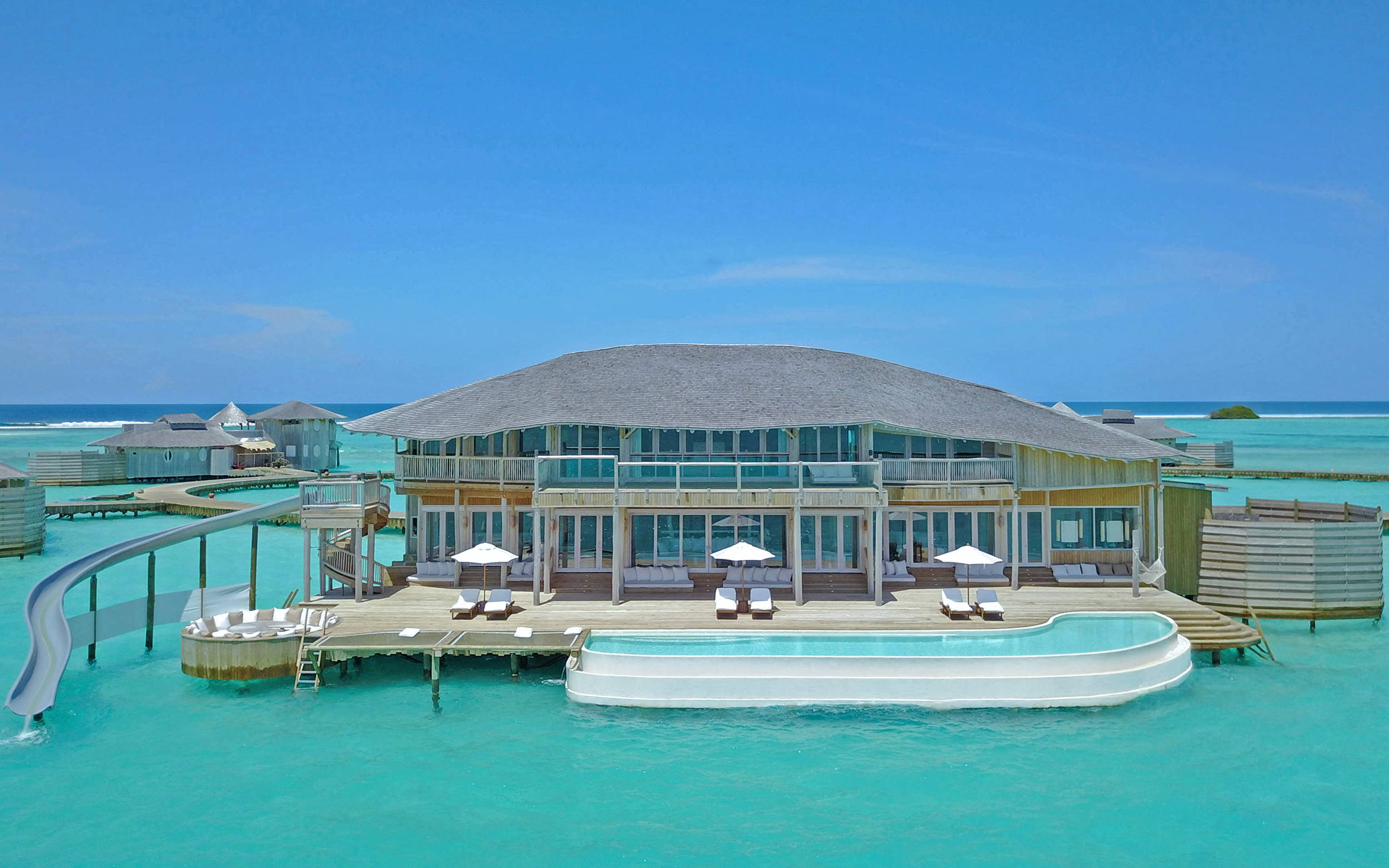 Rooms start at £2962 per night